Retaining Wall Specialists Serving Atlanta, GA & Surrounding Areas
Atlanta's Premier Hardscaping & Retaining Wall Contractors
Practical & Luxurious Hardscaping & Landscape Design near Atlanta, GA
Are you ready for a yard you can actually use?
A new retaining wall from Georgia Oak Landscaping can help turn any ho-hum yard into an outdoor space that is usable, functional, and fun!
We specialize in custom retaining walls for Atlanta area homes, and can complement your new retainaing wall with hardscapes like patios, walkways, paver pool decks, fire pits, and outdoor entertaining areas.
Georgia Oak Landscaping Believes In Operational Excellence
With 25 years' experience, our landscaping professionals can suggest materials, colors, and patterns that will match and complement your home's architectural styling, as well as customized landscape design.
Our retaining walls not only allow steep slopes to be retained but also allow for interesting and attractive plantings.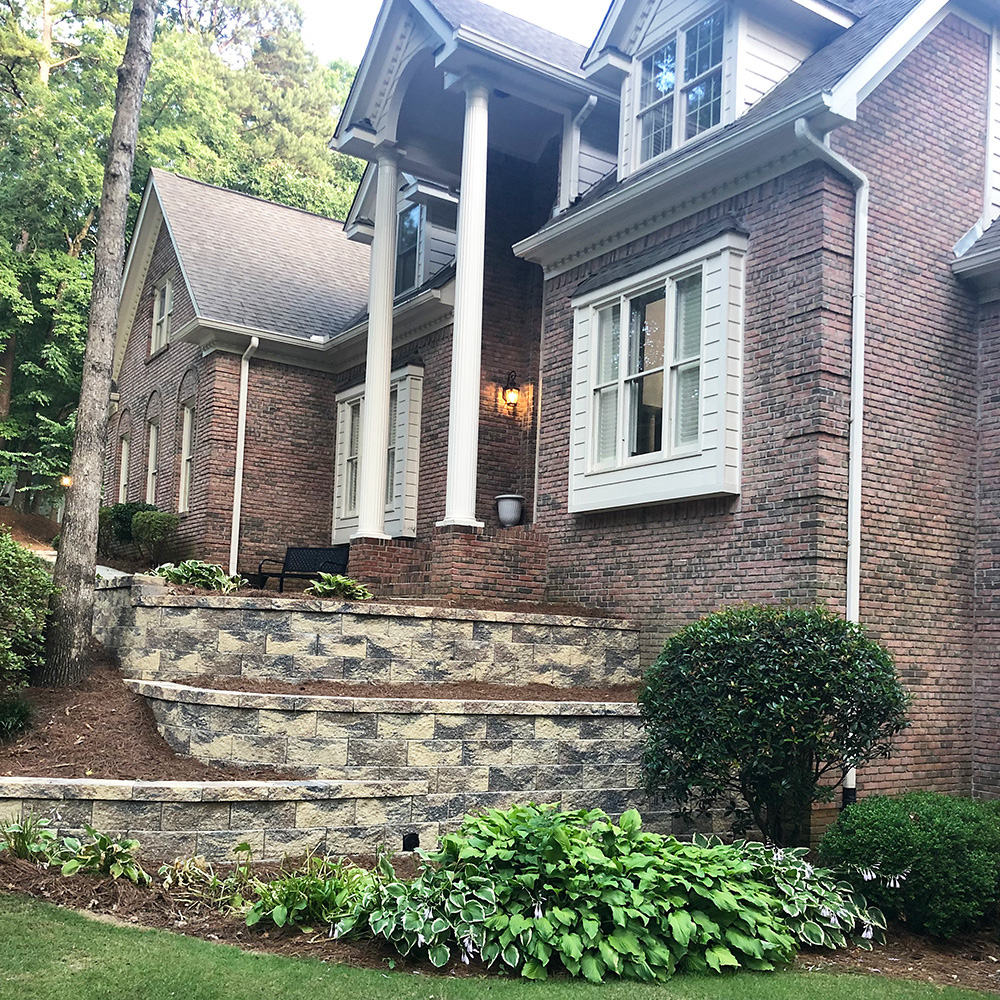 Check Out Our Atlanta Hardscaping Work – Videos
Georgia Oak Landscaping can help take your landscape ideas to new heights. Wall systems, paver patios, driveways, and walkways are the perfect complement to your new retaining wall for your hardscaping solutions. We will listen to your ideas, offer suggestions based on a quarter-century of experience, and provide you with an estimate on-the-spot.
An attractive, well-crafted landscape substantially increases the value of your home and enhances your quality of life and enjoyment of your property.
Schedule your on-site consultation today.
We're Proud Of Our Atlanta Hardscaping Reputation
Brandon and Carolina Shaw, you and your company are hereby recognized as a Top Gun Gwinnett County retaining wall company by the County Advisory Board.
Top Guns are recognized as someone whose skills and services go above and beyond the call of duty to make their local communities and counties a better place to call home.
Brandon and Carolina are the owners of Georgia Oak Landscaping, a full-service retaining wall and hardscape company located in Gwinnett County.
Put Our 25 Years of Experience To Work For You